It's on the gold record, so Marvel's Iron Man VR director Ryan Payton, who is on the verge of appearing (or flying), answered questions from reporters
Although the Iron Man project by Camouflaj, the development team responsible for the ingenious mobile game Republique, was also one of several games whose release has been delayed due to the COVID-19 epidemic, the program recently received a fleeting 20-minute demo, hit gold and is due in early July. also for PSVR devices. Speaking of which, we were one of two Hungarian (five Eastern European in total) gaming magazines that were given the opportunity to interrogate Ryan Payton, the game's director, about development, appearance, and gameplay during a half-hour, private online video chat.
Less than ten years ago, you were still a small indie team that worked on one of the most ambitious mobile games, Republique, and now you have one of the biggest titles in PSVR in your hands. Exactly how did Marvel's Iron Man VR get into the picture that development started?
It all started with a conversation at the 2016 E3 in the lobby of the JW Marriott Hotel. I don't know if you've been there in Los Angeles before, but it's one of the places where there's a lot of significant business going on during E3. It was here that he was approached by Marvel Games manager Jay Ong, who was a big fan of Camouflaj's work so far and knew about me that I'm a pretty ambitious person who isn't simply content with running a small indie development team, but wants Camouflaj to be a top notch, would become an independent studio working on AAA category games. He practically asked if he would be interested if Camouflaj could work on a huge, significant VR game based on the story of one of the iconic Marvel superheroes.
At the start of the negotiations, I consulted with my teammates in Seattle, and we came to the conclusion that Iron Man has no more perfect Marvel superhero for a VR game. Given the iconic display in the helmet that we could fit on the PSVR headset, the repulsors and maneuvering missiles on our palms could be distributed directly to the PS Move controllers, along with classic moves like rocket hitting and hitting the ground when landing. We realized it could be a perfect pairing for VR, and so much happened in a nutshell that we put together a prototype to prove to Marvel how fantastic it feels to fly like an Iron Man. It became perhaps the easiest demonstration meeting of my entire life because it was tried, found unconscious, the rest is history.
During the development, how much creative freedom did you get from Marvel? Did you have an idea that you tossed up, but they said from above that it couldn't get into the game that way?
The medium of video games allows plenty of space to present stories that would simply not be possible in other forms, and the goal was to create not just a great Iron Man action game, but a complex, deep story in which players can play as Tony Stark, and they can get to know this character thoroughly. Luckily, this is exactly what Marvel wanted from us, but to be honest, the first year of working together was hard enough for me because as an independent development team leader and independent thinker I had a very hard time measuring how much Marvel wanted to control their intellectual property, and in what field I want it to be completely open and creative. The element that I realized relatively early on that they take great care of, and in a completely understandable way, is armor, as it's one of the most important components of character and franchise. At first I thought maybe in two to three months we could design our own armor for the game, instead the process took a year because the feedback we received from them was so specific. Instructions came in, for example, to turn that angle on the armor by two degrees.
We agreed early on that we wanted the armor to feel fresh, new, but at the same time go back to the classic look seen in the 1979 comic book story Demon in the Bottle, which had an iconic gold and red color palette. To create this, the amount of instructions and suggestions I received from Marvel was so overwhelming that at one point I already thought it was unlikely to be ready for release. Luckily, they involved Adi Granov, a very famous and well-known designer at Marvel, who worked out the details of the armor for the films, among other things, and helped us come up with a common denominator with Marvel that we could all be happy with, making the collaboration unique to the game. Impulse Armor.
During the demo, we saw a number of characters who may be familiar from both the movies and the comics. Is the game based on the Iron Man of the MCU or the comics? Will we be able to run into other superheroes?
One of the things Marvel pointed out relatively early on is that what they want is a completely stand-alone game development line, and as part of that we can work on stories that fit primarily into the games we create and not tied to the action of movies or comics, or even not necessarily for other games. This left us with enough room as game developers to cope with the challenges that arose, but of course we were also greatly inspired by the movies and other Marvel games. However, if I were to highlight the strongest impact, I would rather say the comics, as with Marvel's approval, we've moved quite a few characters and smaller, more specific elements from the last few decades of the Iron Man comic, specifically for hardcore fans. There are also classic characters like FRIDAY, who we present in a rather unique way, Pepper Potts, and one of the earliest things we decided we'd want to make a point in the story when Nick Fury yells at us, so of course there's a part that where we get on board a SHIELD Helicarrier from him to our heads.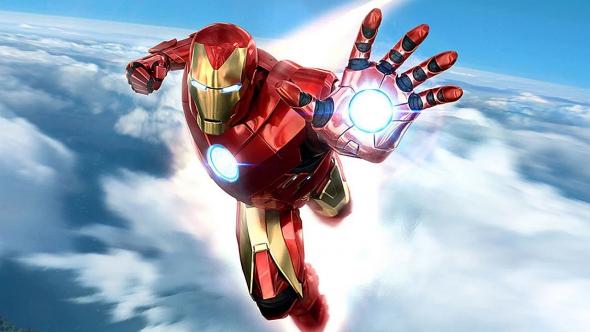 Are classic villains also showing up? Who will be the protagonist of the game?
Tony Stark is his own worst enemy, and when we planned the part of exactly what the player would fight against, we figured out how to take up the fight with weapons Tony had built before he became Iron Man. In connection with this, the question arose as to exactly where these machines and weapons would come from, who would be in charge of and hacking them against Iron Man. When we talked to the Marvel in Los Angeles and got here, it may sound like an impossibility, but Bill Rosemann and all the marveles said pretty much at once: Ghost. So he became our main villain, and what's interesting is that he is portrayed as a man in the comics, but we made a female character out of him in the game. (ed. note: Ghost also appeared as a female character in the 2019 film The Ant and the Wasp), and we managed to create it so uniquely that there were a lot of rough tricks in its bag that look great in VR. He proved to be essentially the perfect main opponent for the game.
How open will the gameplay be in the final version? Will it be possible, for example, to take the armor between the main missions for a short deployment?
I believe PSVR owners will be happy with the amount of content in Marvel's Iron Man VR. The story itself is long and robust enough, alternating between large, action-packed deployments that are toweringly superior in size to what you could see in the demo, and the action-oriented parts where you can control Tony without armor. Once the campaign is over, there will still be plenty of optional quests available, including an incredibly complex and weird piece that will only open after the walkthrough, and I believe only roughly 2% of players will be able to go through it. Personally, I haven't even succeeded.
We want to give players plenty of reasons to come back and play even after they're done with the story. Plus, some of the missions, like the Shanghai Downtown district or the parts set on the SHIELD Helicarrier, will be fairly large locations, but thanks to the speed of the armor, even these will be able to be explored quickly. I wouldn't really say the game is open world because you can't fly anywhere anytime, but we wanted to make sure the players would feel the right urge to revisit the sites, to explore more thoroughly during the optional quests. We tried to find a balance between full-throttle battles and flying, and the slower, action-oriented segments that make the player feel like they're part of a deep and serious story.
How is this new Iron Man armor designed for the game different from what you've seen before?
Impulse Armor is a completely unique armor designed for Iron Man VR that we designed with Marvel specifically for a game. As fans of the franchise, we know full well that armor is a pretty important part of Iron Man, and we wanted to make sure that players could not only see the full 3D model from the inside with battles, torsos, facial reactors, but also an important motif that Tony Stark is a inventor, a flame spirit who loves to fumble with his structures. One of the very first environments we built for the game was Tony Stark's garage, which was fully incorporated into the game and to which players will be able to return after each mission. Here they can enter a special part called "Armor Station" and where they will see the whole armor from the outside, which we found quite important in VR, because only certain elements are visible in the inside view, and we definitely wanted to show from the outside that the players can take a look at the many little details we've worked out.
At the same time, players will be able to collect Research Points, which they can later spend on unlocking new armor items and upgrading existing ones, as well as unlocking new weapons, which they can then incorporate into the armor's gloves and customize the look of the armor. In essence, instead of incorporating many different armor known from comics and movies, we decided we wanted one, but implemented it as meticulously as possible. But – although I don't want to spoiler – one or two other armor may appear in some form, but how, you have to play the whole game all the way through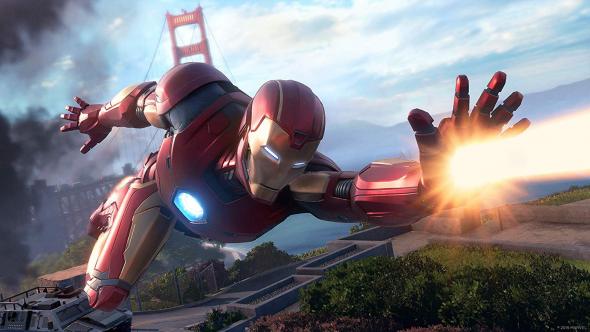 To what extent can we shape and tune armor between deployments? Do we have a limit or can we even make a Hulkbuster for ourselves?
In the game, this customizability focuses largely on the various unlockable weapons. I don't know how interesting that sounds, but for me as a developer, it's because we worked in VR and there were so many things new to us, there were no pre-laid rules. At first, for example, we had a separate button that allowed players to switch between energy bullets from repulsors and missiles that could be fired from a glove. But then the team thought about it quite a bit, and eventually they got it right, and I was wrong because they figured out that the most obvious way to make that alternation is not a button, but a hand gesture. If you hold the Move controllers in a vertical position upwards, you fire with the repulsors, if you point them horizontally forward, the glove will start firing the missiles. As we realized this, we felt it was awesome, and we started throwing even more weapons that players could then open and build into armor for each glove, such as missiles against tanks on the right arm and balloons or target-tracking missiles lined up on the balloon. There will also be different types of repulsors so players will be able to say on a fairly wide scale how they want to play the game, and developing this has proven to be one of the most fun parts of the whole development.
Thanks for the interview and good luck!
Note: In response to a question raised during the interview, we later received an email confirming that, unlike most domestic PlayStation games, Marvel's Iron Man VR does not get localization.