Or a technology that fundamentally changes the look.
Although the technology itself is by no means new, around the house of video games, the term ray-tracing has only begun to become commonplace in the last year or two. Why? The short answer is that it's an awfully hardware-intensive solution that field gamer PCs haven't been very ready for so far. The good news, however, is that thanks to MSI GeForce RTX cards, this so-called ray tracing has been moving into our homes for some time now, at an increasingly affordable price.
Sure, every player in the blood agrees that it's not all about the graphics, but it would be a shame to deny that the sight can add a lot to the experience – especially when we're talking about a game that basically strives for realism anyway. And one of the most important elements of this fidelity to life is lighting, as it is a detail that basically determines how realistic it is that what comes back to us from the monitor. No matter how detailed an in-game model may be, the lights are at least as important as the overall picture, as they affect the whole look. Ray-tracing, on the other hand, is a significant generational leap in this regard and is clearly more than a good-sounding marketing keyword.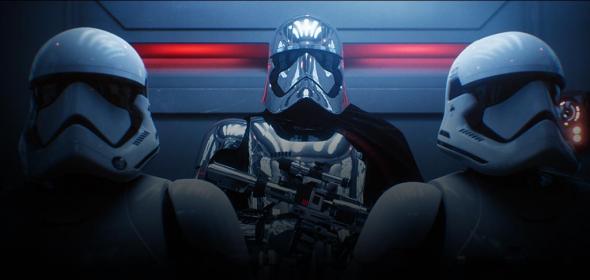 What does ray tracing mean in practice? Games have been working with light sources for a very long time, which not only illuminate the characters we control and our environment, but also cast a shadow, but ray-tracing goes one step further – quite a lot. The essence of the technology is to model the "operation" of light in a realistic way, be it its path, refraction or just reflection. Ray-tracing not only monitors and calculates what collisions each ray produces, but also takes into account losses, scatter, and reflections – in a word, almost everything real light does until information reaches our eyes. From this, spectacular things emerge, such as the techdemo below, which is almost exaggerated by the amount of reflective surfaces, but is therefore perfect for presenting the essence of technology.
The latest games are all made with ray-tracing in mind, but there are also older titles that have received support, such as Control, Call of Duty: Modern Warfare, or Battlefield 5. But perhaps a more vivid example of this is Minecraft, believe it or not, is a noticeable difference in such a game, which is basically terribly simple. Moreover, it is no exaggeration to say that the difference between the RTX and non-RTX versions is heaven and earth, although the difference is really "just" that the former handles the lights differently. And I see how different an experience it is – if you don't believe it, look it up with your own eyes.
Ray-tracing has long been a feature of Hollywood and various pre-rendered solutions, with MSI's latest video cards, the GeForce 20 Series RTX 2060, RTX 2070, RTX 2080, and various versions of it already hardware-supporting real-time ray-tracing. So if you want the most lifelike visuals and state-of-the-art lighting effects, look for the RTX logo on MSI products.