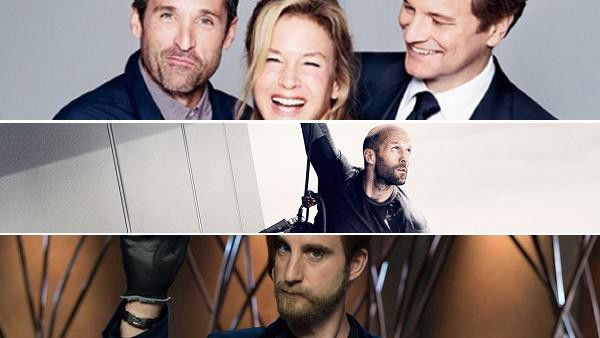 This Friday, September 16, 2016, different films will be released on the Spanish billboards for the weekend, of which we have three very interesting outstanding premieres. On the one hand, there is the premiere of Bridget Jones' Baby, the third installment of this charismatic protagonist played by Renée Zellweger. On the other hand, Mechanic: Resurrection is the sequel to the film starring Jason Statham in 2011. Finally, El Futuro Ya No Es Lo Que Era is the new Spanish comedy by Dani Rovira.
If you have doubts about which one to choose, we explain what each one is about to make it easier for you to choose which of these three options to choose and enjoy a fully movie-loving weekend.
Bridget Jones' Baby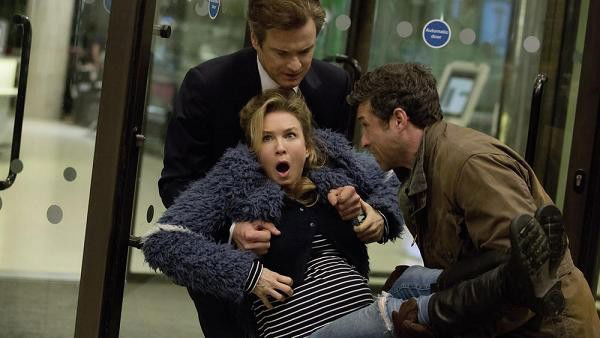 Twelve years after the premiere of The Bridget Jones Diary: I Will Survive, and without Hugh Grant, the third adventure of this charismatic woman is released, played by Renée Zellweger (Appaloosa) and based on the novels by Helen Fielding. The highly accomplished actress is joined by Colin Firth (Kingsman: Secret Service), Patrick Dempsey (Transformers: Dark of the Moon), James Callis (Battlestar Galactica), Celia Imrie (The Exotic Marigold Hotel), Sally Phillips (Pride + Prejudice) + Zombies), Nick Mohammed (Reggie Perrin), Jill Buchanan (Doctor Strange) and Attila G. Kerekes (Dickensian), in this film directed by Sharon Maguire, which returns to the franchise after The Diary of Bridget Jones.
Bridget Jones (Renée Zellweger) is a crazy British executive who works in a publishing house and now, in her 40s, is single again. Determined to start a new, more positive stage, she decides to stay in shape by going to the gym and surrounding herself with both old and new friends. Among them is her ex, Mark Darcy (Colin Firth), but also Jack Qwant (Patrick Dempsey), a new suitor who is the complete opposite of Mark. If her life was not already out of control, she discovers that she is pregnant, but she does not know if it is Jack's or Mark's.

Mechanic: Resurrection
Dennis Gansel (The Wave) ventures to direct this sequel to the action and revenge film starring Jason Statham (Fast & Furious 7). Joining the action movie star is Jessica Alba (Sin City: A Lady to Kill For), Tommy Lee Jones (Jason Bourne), Michelle Yeoh (The Mummy: Tomb of the Dragon Emperor), Natalie Burn (The Mercenaries 3) ), Yayaying Rhatha Phongam (Lupine and Cleopatra's Purple Heart), Sam Hazeldine (The Snow White Chronicles: The Huntsman and the Ice Queen), Raicho Vasilev (Spartacus: Vengeance), John Cenatiempo (Full Speed ​​2), Aaron Brumfield (Breaking the Rules 3), Tomer Oz (Catch a Thief), Eoin O'Brien (Asia Connection), Geoffrey Giuliano (The Scorpion King 3: Battle for Redemption) and Anteo Quintavalle (Brice de Nice 3).
Arthur Bishop (Jason Statham) thought that he had finally managed to put his criminal past behind him, but he will not be able to escape from his pending accounts when the woman of his life is kidnapped by one of an ancient and powerful enemy. Therefore, he will be forced to travel the world to carry out three impossible murders and make them seem like accidents, as a bargaining chip in the life of his beloved.
The future is not what it was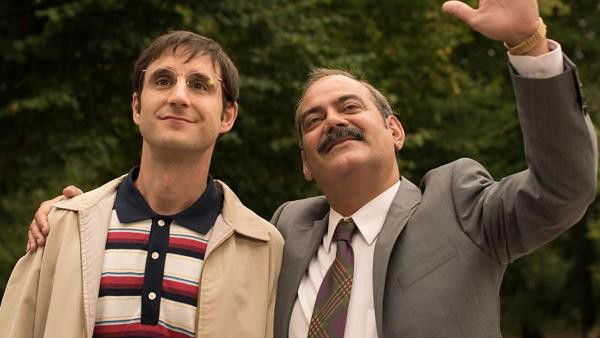 Pedro Barbero (Tuno Negro) writes and directs this comedy that involves a radical change in the image of its leading actor, Dani Rovira, a comedian whose fame shot up thanks to the success of Eight Basque Surnames. The actor is accompanied by interpreters of the stature of Carolina Bang (Shrewd), Carmen Maura (The Witches of Zugarramurdi), José Corbacho (**** Zapping), Yolanda Ramos (Carmina and Amen), Eduardo Velasco (The Lady Brackets, the Nanny, the Nieto Bastardo and Emma Suárez) and Lucía de la Fuente (Here Paz and Later Gloria).
Kar-El (Dani Rovira) is a renowned fortune teller who makes a living reading the future of viewers from a local television station. But behind the character is Carlos, an impostor who cannot decide whether to accept the offer of a national television to be its star fortune teller, or to try to succeed as an actor, the dream of his life.